TEAM PROFILE
All the members of the Fuzion team have the necessary experience and knowledge in order to assure an efficient and professional service. The director of the division is a member of the CPA,CGAÂ  professional order and has years ...
PROFESSIONAL ORDER
The Ordre des comptables professionnels agréés du Québec (CPA) is a professional order representing members of an "exclusive profession" as defined by the Professional Code, that is an organization dedicated primarily to the protection of the public.

To this ...
CLIENTS
The corporate clients of the accounting division are different as, size, filed of activity and markets. We are accounting service providers both to self-employed individuals and to medium size companies that have as geographic markets Canada and Europe. ...
GENERAL DESCRIPTION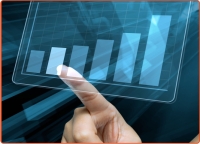 Fuzion dedicates its services to small and medium companies in Quebec. Beyond helping you to fulfill your obligation in the accounting and financial area of your company, our objective is to be an added value to you and your company. Going beyond the simple data entry and analyze we are offering a large array of services personalized to each of our clients:
-accounting, bookkeeping, federal and provincial compliance documents and forms;
-notice to reader;
-preparation of the verification files;
-preparation of document for submitting research&development requests;
-tax planning;
-business plan and subvention and grant research;
and more.