Marketing & Design division
TEAM PROFILE
We can now dedicate you a service that represents a mix of two worlds. Our team of experts can now offer you the experience of developing a product and service on both European and North-American market, thus, take advantage and ...
PORTFOLIO
The result of our countless number of working hours can be summarized in words like:
-'great job, guys, thank you'-Katy Landry,
-'thank you for your work , the web-site is great'- Magellan Aviation,
however, we let our work do the talking.
GENERAL DESCRIPTION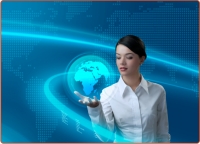 As a response to a high demand from our clients, FUZION developed a new division that allowed us to offer you, the business owner, a complete and integrated array of services. We build for you a team that can create your image as your market asks of you and when your market is more favorable to receive it with a positive feedback.
Here is what we can do:
 
-web-design and graphic design;
-visual identity creation: logo, business cards, letter-heads, pockets and more;
-market analyze and research;
- pay per click campaigns
and more.