ACCOUNTING SERVICES
Taxes
Who likes the corporate or personal tax season?!
We do! We do like to offer you solutions in order in order to increase and protect the financial ...
Accounting
Fuzion accounting&marketing is dedicated to offer a high quality service to small and medium companies in Quebec. Our objective goes beyond being analysts of financial data to ...
Other services
In order to respond to all our clients' needs in the accounting department, we built a team able to successful execute contracts in fields like finance, operations, accounting software. As exampl ...
GENERAL PRESENTATION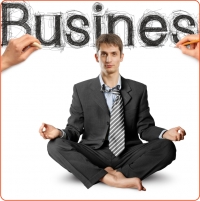 Fuzion dedicates its services to small and medium companies in Quebec. Beyond helping you to fulfill your obligation in the accounting and financial area of your company, our objective is to be an added value to you and your company. Going beyond the simple data entry and analyze we are offering a large array of services personalized to each of our clients:
-accounting, bookkeeping, federal and provincial compliance documents and forms;
-notice to reader;
-preparation of audit files;
-preparation of document for submitting research&development requests;
-corporate, personal or trust tax preparation;
-tax planning;
-business plan and subvention and grant research;
and more.